Description
This circulated coin has been cleaned, shows wear and tear and is pressed on a copper-plated zinc penny.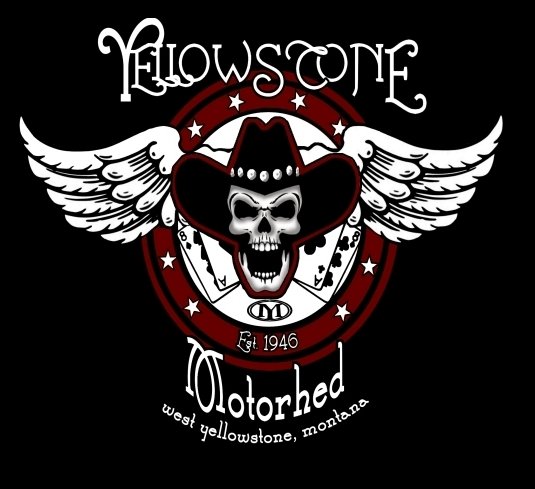 Yellowstone Motorhed
127 Yellowstone Avenue
PO Box 27
West Yellowstone, Montana 59758
1-406-646-7666
Yellowstone Motorhed has been in its present location and family ownership since 1946, now owned and operated by Craig Menzel and his wife. They have cumulative Harley riding experience of over 50 years (both of us have been riding for 25+ years). The central building is the old Kennedy building which dates back to 1903 when Craig's grandfather was setting up one of the first businesses in West Yellowstone, at Eagle Corner a block east of Yellowstone Motorhed's business.
Yellowstone Motorhed1 has a diverse inventory in three connected buildings with cruiser/touring motorcycle related items and rock and roll memorabilia, as well as T-shirts, dragons, and collector tins on one end, area and Yellowstone souvenir items in the middle, and a dollar store at the far west end. They carry Harley oil, filters, and spark plugs, Amsoil products and motor clothing accessories. They are Vanson Leather, Biker Trash, American Biker, Logan Coach Bike Trailer, Hoodlums Headgear, Blue Gem Sunglass, and Good Sports dealers.
Both machines2 are located on the north side of Yellowstone Avenue, at the Yellowstone Motorhed Store (to the left as you enter the shop). The machines are side-by-side.
---
Source: YellowstoneMotorhed.com ↩

Source: PennyCollector.com ↩