Description

This circulated coin has been cleaned, shows wear and tear and is pressed on a copper-plated zinc penny.

Chief Henry's Gifts & More
14 Big Cove Road
Cross Streets: Between Koa Campground Rd and BIA-458
Cherokee, North Carolina 28719
Hours Of Operation:
Closed around 2012 (Chief Henry,
1
World's Most Photographed Indian passed away in 2007.)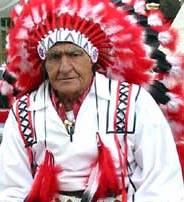 Henry Ray "Chief Henry" Lambert
The worlds most Photographed Indian. For many years "Chief Henry" stood at his post at the entrance of the Qualla Boundary waiting for Great Smoky Mountain National Park visitors to enter the Eastern Band of the Cherokee Boundary so that thay may have a souvenir Picture taken with a "real Indian Chief". A nice memento of a Great Smoky National Park vacation.
Machine Two2 was located outside of the gift shop–down a side walkway to the right of the gift shop. Designs were:
Chief Henry
Smoky Mountain scene with Great Smoky Mountains
Lucky horseshoe and four-leaf clover with My Lucky Penny and Cherokee NC text
Two hearts with arrow and I Love You and Cherokee NC text
Stolen Machine One3 designs were:
Indian smoking a pipe with Cherokee NC
Arrowhead with Cherokee
Two bear cubs with Smoky Mountains
Smoky Mountain scene
---
Source: FindAGrave.com ↩

Source: PennyCollector.com ↩

Source: PennyCollector.com ↩