Description
This circulated coin has been cleaned, shows wear and tear and is pressed on a copper penny.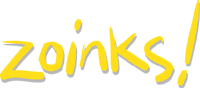 Zoinks1 closed (5/21/05). It was located in the North Market Building, in what had once been the Disney Store. The machine has been removed.
The Paul Revere House2 (1680) was the colonial home of American patriot Paul Revere during the time of the American Revolution. A National Historic Landmark, it is located at 19 North Square, Boston, Massachusetts, in the city's North End, and is now operated as a nonprofit museum by the Paul Revere Memorial Association. A small admission fee is charged.
---
Source: PennyCollector.com ↩

Source: Wikipedia.org ↩