Description
This circulated coin has been cleaned, shows wear and tear and is pressed on a copper penny.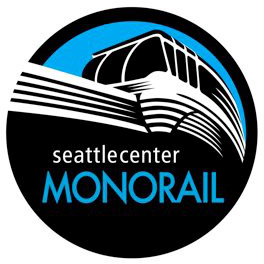 Built for the 1962 Seattle World's Fair, the Monorail1 celebrated its 50th Anniversary in 2012.
The Monorail has been a Seattle icon since the 1962 World's Fair. Seattle Center Monorail is owned by the City of Seattle and operated by Seattle Monorail Services, a privately run business with independent leadership and staff.
Today, the trains carry approximately 2 million passengers every year. The monorail has become an important fixture in Seattle for locals, who use the trains during major festivals and sporting events.
We recommend visiting The Monorail Society website if you're interested in learning more about monorail systems all over the world!
Machines2 are located next to where the monorail takes off, right after you pass by the ticket booth.
---
Source: SeattleMonorail.com ↩

Source: PennyCollector.com ↩