Description

This circulated coin has been cleaned, shows wear and tear and is pressed on a copper-plated zinc penny.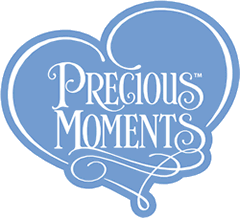 Precious Moments Park and Chapel1 inspired by Michelangelo's Sistine Chapel in Rome, Precious Moments artist and creator, Samuel J. Butcher, designed and constructed the Precious Moments Chapel as his way of sharing the joy of his faith with the world, and it has become his crowning work. The Chapel is so much more than just a building, touching the lives of those who enter its doors with a sense of peace, hope, and promise since it opened in 1989.
Sam used his beautiful and innocent Precious Moments messengers to bring well known and loved stories from the Bible to life in dozens of murals – all hand-painted by Sam himself. From the story of creation to the promise of the resurrection, the Chapel tour guide takes guests through the many stories of God's love for us.
The art on the east side of the Chapel depicts the Bible's Old Testament stories; while New Testament stories are shown on the west side. The mural "Hallelujah Square" celebrates the lives of real children whose lives ended too soon, but whose stories continue to bring a message of love, hope and peace. All of the murals combine to cover nearly 5,000 square feet – truly a breathtaking sight.
The Precious Moments Chapel is open year round with the exception of Easter Sunday, Thanksgiving, Christmas and New Year's Day.
---
Source: Precious Moments Inspiration Park ↩