Description

This circulated coin has been cleaned, shows wear and tear and is pressed on a copper penny.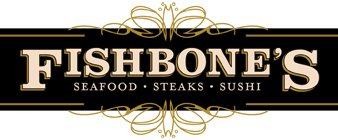 Fishbone's1 penny machine is located in the rear of the restaurant, by the restrooms and the video games.
Fishbone's Rhythm Kitchen Café2 is where the signature cuisine and festive spirit of New Orleans comes to the Midwest. Step into any one of their 3 great locations for a dining and entertainment experience like no other.
Reminiscent of 1920s Bourbon Street, their cabaret style and authentic French Quarter feel, coupled with great service and attention to detail, make your Fishbone's experience one to remember.
Fishbone's Rhythm Kitchen Café proudly offers their guests the finest seafood, steaks and sushi available. Incredible New Orleans-inspired recipes and delicious Midwest beef, poultry, pasta and vegetables consistently earn culinary and service awards, and rave reviews from Fishbone's Rhythm Kitchen Café's customers.
Established in 1989, Fishbone's Rhythm Kitchen Café's award-winning design and concept continues to draw new and returning patrons, assuring Fishbone's continued position as a favorite mainstay of the metro Detroit bar and restaurant scene.
As proprietors of Fishbone's, the Gatzaros family has been serving up great food and spirits for the past 45 years and, as always, are extremely grateful for your patronage.
---
Source: PennyCollector.com ↩

Source: FishbonesUSA.com ↩