Description

This circulated coin is uncleaned, shows wear and tear and is pressed on a copper-plated zinc penny.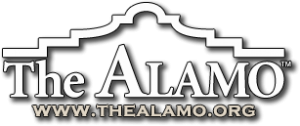 Alamo1 – former mission and fortress compound; now a museum; built by the Spanish Empire in the 18th century; later used as a fortress in the 19th century; scene of the 1836 Battle of the Alamo
The Battle of the Alamo2 (February 23 – March 6, 1836) was a pivotal event in the Texas Revolution. Following a 13-day siege, Mexican troops under President General Antonio López de Santa Anna launched an assault on the Alamo Mission near San Antonio de Béxar (modern-day San Antonio, Texas, USA). All of the Texian defenders were killed. Santa Anna's perceived cruelty during the battle inspired many Texians—both Texas settlers and adventurers from the United States—to join the Texian Army. Buoyed by a desire for revenge, the Texians defeated the Mexican Army at the Battle of San Jacinto, on April 21, 1836, ending the revolution.
The Alamo3 is dedicated to educating all visitors, either online or in person, about the history of the Alamo and its importance to Texas and the nation. All 300 years of Alamo history are vital to the story, but it is important to remember the Alamo's primary role is as a memorial to those who died in the 1836 battle during the Texas fight for freedom.
---
Source: Wikipedia.org ↩

Source: Wikipedia.org ↩

Source: TheAlamo.org ↩