Description

This circulated coin has been cleaned, shows wear and tear and is pressed on a copper-plated zinc penny.

The Field Museum of Natural History
1400 South Lake Shore Drive
Chicago, Illinois 60605-2496
1-312-922-9410
Website: FieldMuseum.org
Hours Of Operation:
9am – 5pm. Open every day except Christmas.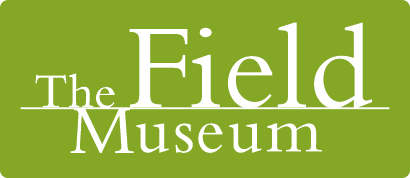 The
Field Museum of Natural History
1
is located in Chicago, Illinois.
It sits on Lake Shore Drive next to Lake Michigan, part of a scenic complex known as the Museum Campus Chicago.
The Museum collections contain over 21 million specimens, of which only a small portion are ever on display.
Some prized exhibits in The Field Museum include:
Sue, the largest and most complete Tyrannosaurus currently known.
A comprehensive set of human cultural anthropology exhibits,
including artifacts from ancient Egypt, the Pacific Northwest and Tibet.
A large and diverse taxidermy collection, featuring many large animals, including two prized African elephants and the infamous Lions of Tsavo, featured in the 1996 movie "The Ghost and the Darkness"
A large collection of Dinosaurs in the Evolving Planet exhibit (formerly Life Over Time).
A large collection of Native American artifacts.
The main exhibit with these artifacts reopened as Ancient Americas in March 2007. You must pay admission to get to the machines.
To clarify, there are 2 machines on the ground level, each with 8 designs (these are electronic machines where you select your design from a touch screen). The touch screen display also guides users step-by-step in your choice of English or Spanish (which is helpful because all three coins are inserted into the same slot). There are a total of 16 designs at the museum (that we were able to find) – 8 Egypt theme and 8 dinosaur theme. The price is 51 cents.
Machine 17 Egyptian Symbols
1) Egyptian Ankh
2) Eye of Horace
3) Anubis, Ruler of the Underworld
4) Ankh, Eagle, Eye of Horace
5) Cat
6) King Tut death mask
7) Ancient Egyptian Writing on a Stone Tablet
8) Sarcophagus, Rock Casket
Machine 18: Dinosaur designs:
1) 'Sue' the T-Rex, Large Dino facing right, small name
2) 'Sue' the T-Rex, Large name and very small dino
3) Triceratops
4) Velociraptor
5) Stegosaurus
6) Diplodocus
7) Pteranodon, Flying bird
8) Dilophosaurus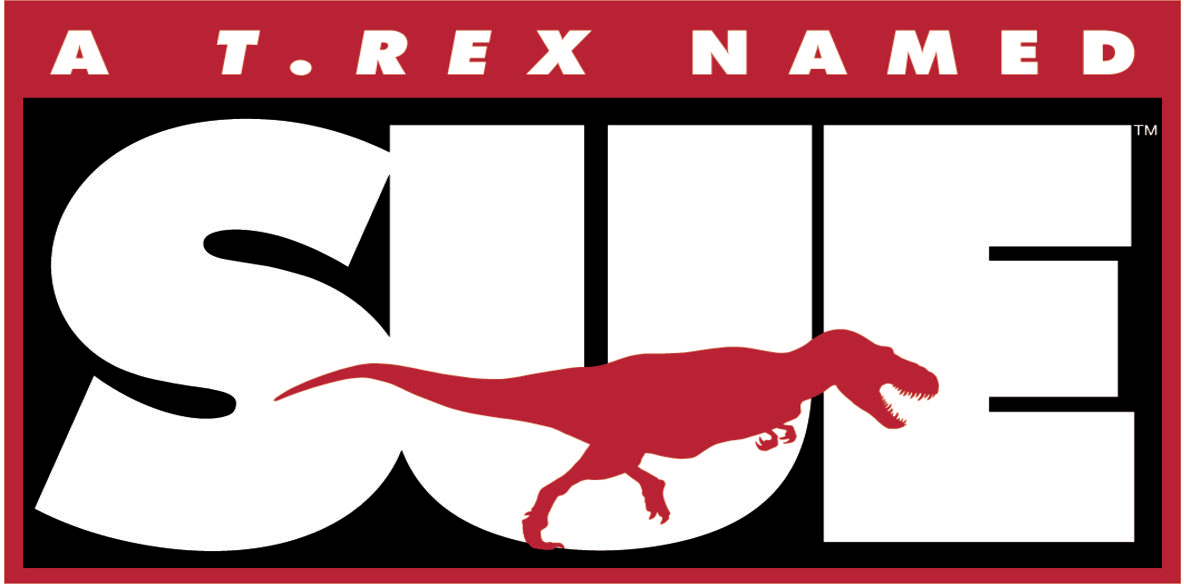 The world-famous fossil known as "Sue"2 is the largest, best-preserved, and most complete Tyrannosaurus rex ever found. Sue measures 42 feet long from snout to tail and 13 feet tall at the hip. She boasts 58 dagger-like teeth and cuts a fine figure as the Museum's most popular backdrop for visitor photos. A replica skull crowns the skeleton in Stanley Field Hall, while Sue's original skull, which weighs 600 pounds, rests within an exhibition on the Museum's balcony, under a mural depicting this majestic creature in the flesh.
Marvel at the size and superb preservation of Sue's skeleton, which is more than 90 percent complete.
Examine Sue's original skull from all sides—even underneath—and discover what scientists suspect may have caused the holes in her mighty jaws.
Explore the difference between fact, theory, and speculation and see clips from pop culture that show how scientific understanding of T. rex has changed over the years.
Discover what a CT scan of Sue's skull revealed about T. rex that scientists had not previously known.
Machines numbered 1 to 16, have been Retired.
Retired Designs:
Retired 11: Museum Building, Museum dated 2012, Underground Adventure, Nature Walk
Retired 12: SUE, Sue's Skeleton, Sue's Skull, Sue's Footprint
Retired 13: Evolving Planet, Triceratops, Brachiosaurus, Lucy the Hominid
Retired 14: Udjat Eye, Bastet Cat, Ankh, Scarab
Retired 15: Totem Poles, Teotihuacan Mask, Buffalo, Short-Faced Bear
Retired 16: Lions of Tsavo, Bushman the Gorilla, Stanley Field Hall Elephants, Trilobite
The Field Museum also has its own Penny Collector Souvenir Coin Album, which is sold at all the Gift Shops for $5.95. The Coin Album comes with a Tyrannosaurus Rex penny, which reads "The Field Museum"
---
Source: PennyCollector.com ↩

Source: FieldMuseum.org ↩