Description
This circulated coin is uncleaned, shows wear and tear and is pressed on a copper-plated zinc penny.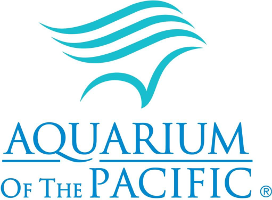 The Aquarium of the Pacific1 , formerly called the Long Beach Aquarium of the Pacific, is located on a 5 acre site on Rainbow Harbor in Long Beach, California, United States. It is situated across the water from the Long Beach Convention Center, Shoreline Village, and the Queen Mary Hotel and Attraction.
The Aquarium features a collection of over 11,000 animals representing over 500 different species. The facility focuses on the Pacific Ocean in three major permanent galleries, sunny Southern California and Baja, the frigid waters of the Northern Pacific and the colorful reefs of the Tropical Pacific.
Popular exhibits at the Aquarium also include the Aquarium's Interactive Shark Lagoon. Guests can pet Sharks and Stingrays, and Lorikeet Forest. Guests can feed nectar to colorful Lorikeet Birds. Exhibits at the Aquarium introduce the Inhabitants and Seascapes of the Pacific, while also focusing on specific conservation messages associated with each region. Exhibits range in size and capacity from about 5,000 to 350,000 gallons.
---
Source: PennyCollector.com ↩