Description

This circulated coin has been cleaned, shows wear and tear and is pressed on a copper-plated zinc penny.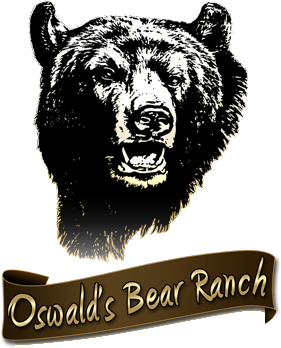 Oswald's Bear Ranch1 – Upper Michigan Attractions.
Largest Bear Ranch in the entire United States of America with 29 live roaming black bears in 4 habitats. Platforms allow visitors to have a barrier free view of the bears. A great place to bring the family!
Tyson
Pictured in the elongated coin is the lengendary Tyson Bear. He died July 2, 2000.
Tyson was 12 years old and was certified at the weight of 880 lbs. While alive, it is believed that Tyson weighed approximately one thousand pounds, prior to going into hibernation that winter. He died in the spring and had lost at least 25lbs the week following his death.
This was the Largest Black Bear in the U.S. and possibly the world. He was a dear close friend to Dean and Jewel. This big bear will surely be missed. Dean and Jewel's Friend Tyson!
"The bear2 is a symbol of courage and bravery. Many indigenous (native) cultures have great respect for "Bear". Legends speak of a time when people shared caves with their "Brother Bear". The Spirit of Bear usually comes offering healing, nurturing, strength, protection, and wisdom."
---
Source: Oswald's Bear Ranch ↩

Source: Black Bear Tales and Native American Legends, by Suellen May Lamb ↩