Description

This circulated coin is uncleaned, shows wear and tear and is pressed on a copper-plated zinc penny.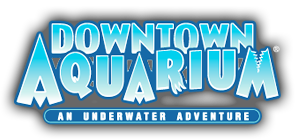 Downtown Aquarium1 was purchased by Landry's Restaurants, Inc. in 2003, when it was Colorado's Ocean Journey Aquarium. On July 14, 2005, Landry's reopened the redesigned complex as Downtown Aquarium. The entertainment and dining complex features a public aquarium boasting more than a million gallons of underwater exhibits that highlight fascinating ecosystems around the world. Downtown Aquarium houses over 500 species of animals, the interactive Stingray Reef touch tank, Aquarium Restaurant, Dive Lounge, the Nautilus Ballroom and amusements for the entire family.
With a full-service restaurant, an upscale bar, a fully equipped ballroom, aquatic & geographic exhibits and shopping, Downtown Aquarium has it all!
Exhibit Hours of Operation
Sunday – Thursday: 10am – 9pm
Friday & Saturday: 10am – 9:30pm

Restaurant Hours of Operation
Sunday – Thursday: 11am – 9pm
Friday & Saturday: 11am – 10pm

Last exhibit entry and last tickets sold will be 9pm Sunday – Thursday & 9:30pm Friday & Saturday
Take your kids off the beaten path and stop by Sharkey's Fun Zone2 , located behind the restaurant.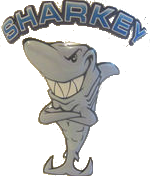 Sharkey's Fun Zone is an indoor playground for children 48" and under. Perfect for little kids to take a play
break from the hustle and bustle of adventure exhibits.
The Denver Aquarium is loads of fun, what with sunken temples, re-created flash floods and piranha tanks, but it's also pricey. Between parking fees, multiple gift shops and added activity charges on top of already steep admission costs, a visit there can waterlog your credit card. Luckily, there's Sharkey Fun Zone, a nearly hidden indoor play area at the back of the complex (accessible via a door near the restaurant entrance) packed with giant-sized whales, sharks, octopi and other sea creatures that your kids can romp on for as long as they'd like — for free!
---
Source: AquariumRestaurants.com ↩

Source: Westword.com ↩