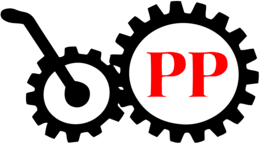 Established in 1987 - NEW OWNERS 2017.
Over 100 years of combined experience in coin elongating, custom machine design, engineering and manufacturing provides you with the industries highest quality, best looking machines with new options that are sure to attract customers.
To learn more, contact Joe and Brian Peters by calling 651-400-7898 or emailing brian@tppmc.com. For additional information, visit www.tppmc.com.
The Penny-Press Machine Co., LLC (formerly Rocky Rockholt)'s patented penny-press machines are proven to be the most dependable and most profitable penny-press machines available today!

We apologize but due to the ongoing pandemic we are currently not accepting any new orders. We are thanking you very much for your interest and for understanding our reasons. We will be back at one point in time. Fondly, ElongatedCoins.org Staff Renée & Marlyse
Showing all 3 results