Description
This circulated coin has been cleaned, shows wear and tear and is pressed on a copper-plated zinc penny.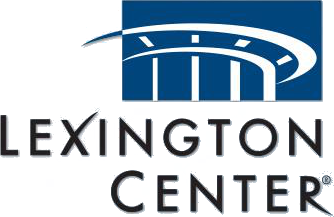 The Lexington Center1 is an entertainment, convention and sports complex located on an 11-acre (45,000 m2) site in downtown Lexington, Kentucky. It features a convention center, a shopping mall, the Hyatt Regency Hotel, and Rupp Arena. It opened in 1976.
The heart of any thriving community is its downtown—and Lexington Center2 and the historic Rupp Arena are truly the heart of downtown Lexington and one of the most widely-recognized entertainment venues in North America. Lexington Center and Rupp Arena serve as the backdrop to Lexington's most vibrant urban gathering space.
Located minutes from Bluegrass Airport, the University of Kentucky campus, and Lexington's iconic Thoroughbred horse farms, Lexington Center and Rupp Arena opened in 1976 and are home to the National Champion University of Kentucky men's basketball program. The 23,500-seat arena, affectionately referred to by some as "the Cathedral of College Basketball" is named for the legendary Adolph Rupp, head coach from 1930 to 1972 and one of the all-time winningest coaches in men's college basketball. Few experiences in all of sports can match that of experiencing a U.K. men's home basketball game at Rupp Arena.
During its storied history, Rupp Arena has also hosted professional ice hockey and indoor football. The annual popular Kentucky high school basketball championship has also called Rupp Arena home for 29 of the past 36 years. Lexington Center also includes state of the art convention facilities, the recently renovated 365-room Hyatt Regency Hotel and the Shops at Lexington Center, a charming and bustling three level boutique shopping mall. Over the years, Lexington Center and Rupp Arena have welcomed tens of millions of visitors through its doors.
Located in Lower Level with the Food Court. Machine3 is a four design hand crank machine and operating nicely and right by the up escalator in the Food Court area. Free parking across from the Hyatt/ Rupp Arena during non-event days.
Instead of parking in the lot, you might go into the "drop off" little loop outside the food court and just run in. They allow you 15 minutes for loading/unloading.
You should CALL or check schedule before making plans to visit, it could be EXTREMELY busy and limited parking if there is an event at Rupp Arena.
---
Source: Wikipedia.org ↩

Source: LexingtonCenter.com ↩

Source: PennyCollector.com ↩