Description

This circulated coin has been cleaned, shows wear and tear and is pressed on a copper-plated zinc penny.

Pacific Science Center
Seattle Center
200 Second Avenue North
Seattle, WA 98109
1-206-443-2001
Website: PacificScienceCenter.org
Hours Of Operation:
Mon-Fri – 10 a.m.-5 p.m. | Weekends, Holidays – 10 a.m.-6 p.m.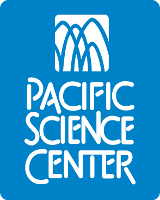 You must pay admission to the science center to get to the
machines.
1
The machine's designs are:
1) Tarantula
2) Praying Mantis
3) Butterflies
4) Plant
The Pacific Science Center2 is a science museum located in Seattle, Washington and designed by Minoru Yamasaki for 1962 World's Fair in Seattle.
Pacific Science Center is an independent, non-profit science museum based in Seattle, Washington. It sits on 7.1 acres (29,000 m2) of land located on the south side of the Seattle Center. A satellite campus in Bellevue, Washington, the Mercer Slough Environmental Center, teaches children and adults about environmental stewardship, wetland ecology and nature awareness. Like many museums, Pacific Science Center creates, builds and rents many traveling exhibits. Pacific Science Center's outreach program, Science On Wheels, has a fleet of vans that bring hands-on science education to schools throughout the Pacific Northwest. The center also has a division of staff workers whose purpose is to assist teachers in teaching science to their students.
Pacific Science Center's Tropical Butterfly House3 opened Dec. 26, 1998. Pacific Science Center's goal in creating this 4,000 square foot exhibit was to build an immersive exhibit that would provide a glimpse into a part of the world very unlike Seattle — a warm, sunny place where colorful butterflies are active 365 days a year. Seattle skies do not provide the light necessary for tropical species to thrive. Supplemental heat, light, and humidity are provided to sustain a tropical ecosystem among the cool, grey, drizzly days of the Pacific Northwest.
Pacific Science Center imports about 500 tropical butterflies weekly, from South and Central America, Africa, and Asia. Pacific Science Center's butterflies are responsibly raised in sustainable rainforest farms. Pacific Science Center is proud to participate in the positive economic, cultural, and environmental impacts butterfly farming makes throughout the world.
---
Source: PennyCollector.com ↩

Source: Wikipedia.org ↩

Source: PacificScienceCenter.org ↩