Description
This circulated coin has been cleaned, shows wear and tear and is pressed on a copper penny.
Location: Disney's Port Orleans Resort – Riverside, Fulton's General Store
Description: Tigger
Position: 1
Coin Type: Cent
Orientation: V
Availability: Current
Variation: Tigger
PressCoins.com Catalog Number: RES0046

The
Walt Disney World Resort,1
informally known as Walt Disney World or simply Disney World, is an entertainment complex that opened October 1, 1971, in Lake Buena Vista, Florida, and is the most visited such complex in the world.
It is owned by The Walt Disney Company through its division Walt Disney Parks and Resorts. The property covers 30,080 acres (12,173 ha; 47 sq mi), in which it houses 24 themed resorts, four theme parks, two water parks, and several additional recreational and entertainment venues. Magic Kingdom is the original theme park on the complex, and Epcot, Disney's Hollywood Studios and Disney's Animal Kingdom opened throughout the 1980s and 1990s.
Designed to supplement Disneyland in Anaheim, California, which had opened in 1955, Walt Disney developed the complex in the 1960s, though he died in 1966 before construction on "The Florida Project" began. After extensive lobbying, the Government of Florida created the Reedy Creek Improvement District, a special government district that essentially gave The Walt Disney Company the standard powers and autonomy of an incorporated city. Original plans called for the inclusion of an "Experimental Prototype Community of Tomorrow", a planned city that would serve as a test bed for new innovations for city living.
Walt Disney World in Orlando, Florida is the world's number one tourist destination, welcoming tens of millions of visitors every year. Many of those visitors wish to stay as close as possible to the heart of the magic and Disney provides more than twenty varied hotel complexes within the 47 square miles of its property. These range from economy venues such as the Value All Star Resorts right up to the deluxe (and expensive!) Grand Floridian Resort and Spa.

Between these, the middle ground is covered by the 'Moderate' resorts which offer more comfort and facilities than the Values but still at a reasonably affordable price point. Widely regarded as the best of these Moderate resorts is the twin complex of Port Orleans French Quarter and
Port Orleans Riverside.2
Nestled along the banks of the Disney-created Sassagoula River, these two resorts are probably the best themed, and certainly the most picturesque, places you can stay within Walt Disney World without breaking the bank.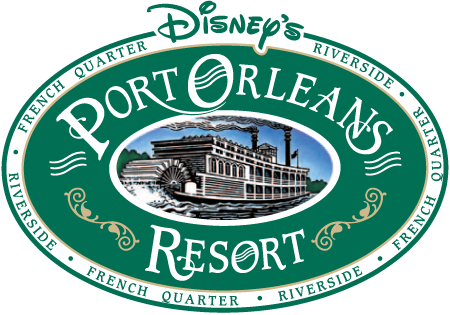 Every hotel needs to give its guests the generous opportunity to part with a little bit of extra cash before they leave and, just as you would expect, Disney is a proven master of this art. Just off the main lobby at Port Orleans Riverside you will find Fulton's General Store,3 an attractive, spacious and well-stocked Disney gift shop with plenty of Disney theming and character figures in abundance.

There are many machines throughout the park (a mix of Eurolink and PennyCollector) and they change constantly. No one list is accurate or complete, so please use the information on PennyCollector.com4 as a guide only. You may want to consult James' very fine listings available at PressCoins.com before venturing out. And once in the park, you may also want to ask for a listing at Guest Services. Finally, if you've come unprepared and need quarters or pennies, the various shops are generally willing to help you out.

Some Disney scans on PennyCollector.com's website are courtesy of
ParkPennies.com
. For more Disney elongated coin scans, detailed information on Disney designs and Elongated coin news about Disney designs and other Disney items, please visit
ParkPennies.com
very comprehensive site.
---