So you're no doubt a fan of elongated coins or you wouldn't have landed on our website, right? You may even be a "die hard" collector hunting down those gems from all around (near and far) and you may also be an active trader and/or buyer of smashed pennies.
But did you ever think about making the ULTIMATE STATEMENT?? Well – Jeff Jolly did just that!!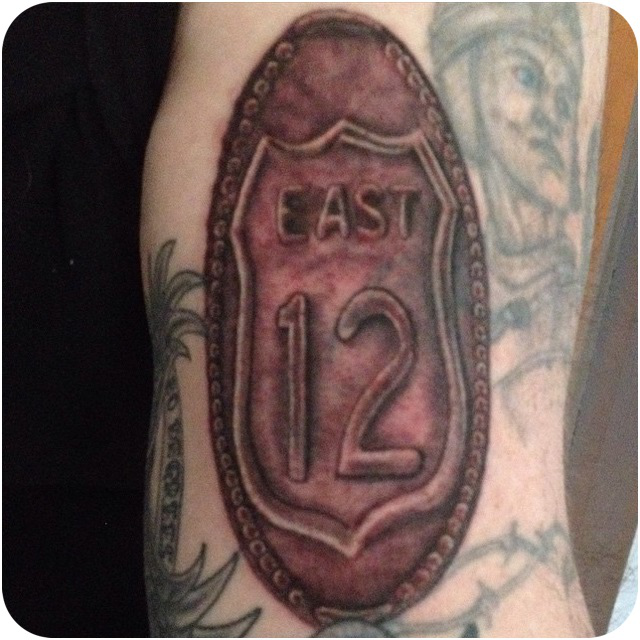 Want your own Pressed Penny Tattoo? If your in Michigan near Farmington check out the Evolve Tattoo and Body Arts Studio – Tattoo & Piercing located in Downtown Farmington.
Evolve Tattoo and Body Arts Studio
33329 Grand River Avenue
Farmington, MI 48336
1-248-987-2065
Business Hours:
Mon 12:00 pm – 7:00 pm
Tue 12:00 pm – 7:00 pm
Wed 12:00 pm – 7:00 pm
Thu 12:00 pm – 7:00 pm
Fri 12:00 pm – 7:00 pm
Sat 12:00 pm – 7:00 pm
Sun Closed
Evolve body art studio is down town Farmingtons oldest and finest Tattoo and Body piercing studio. Clean environment, friendly staff, professional artists.
Schooled in the majority of tattoo styles, Artist/Manager Jon Joslin has been tattooing since 1993 and piercing since 1997. Started tattooing in Michigan then moved to SW Florida for 13 years of sun and fun. Returned to Michigan in 2009 and now has made Evolve his home for over 3 years.
Go and check it out in person or visit them online: