Error coins are coins made from dies which contain in most cases spelling or sometimes also image errors – usually they are very few of those coins around because once the error had been spotted the die will normally be redone or just taken out of circulation. The dies are often never used in a public place or if so than only until the first person notices the mistake. At the 2007 All-Star FanFest was such a machine – the die was closed within two hours. Lucky us we were there before they closed the die so we were able to gather a couple pennies from that specific die. Sometimes folks also call Missrolls error coins but missrolls are just badly aligned smashed pennies and not real error coins in our book.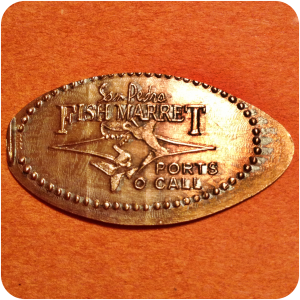 Error Coin:
San Pedro Fish Marret & Restaurant, Ports O Call Village CA*
*this die is still open!!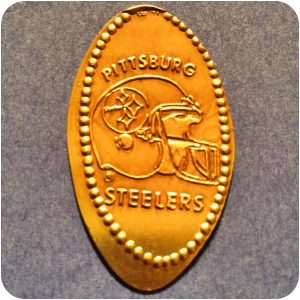 Error Coin: Pittsburg Steelers,
PA Turnpike – Midway Service Plaza in Bedford PA*
*this machine is gone but not forgotten.