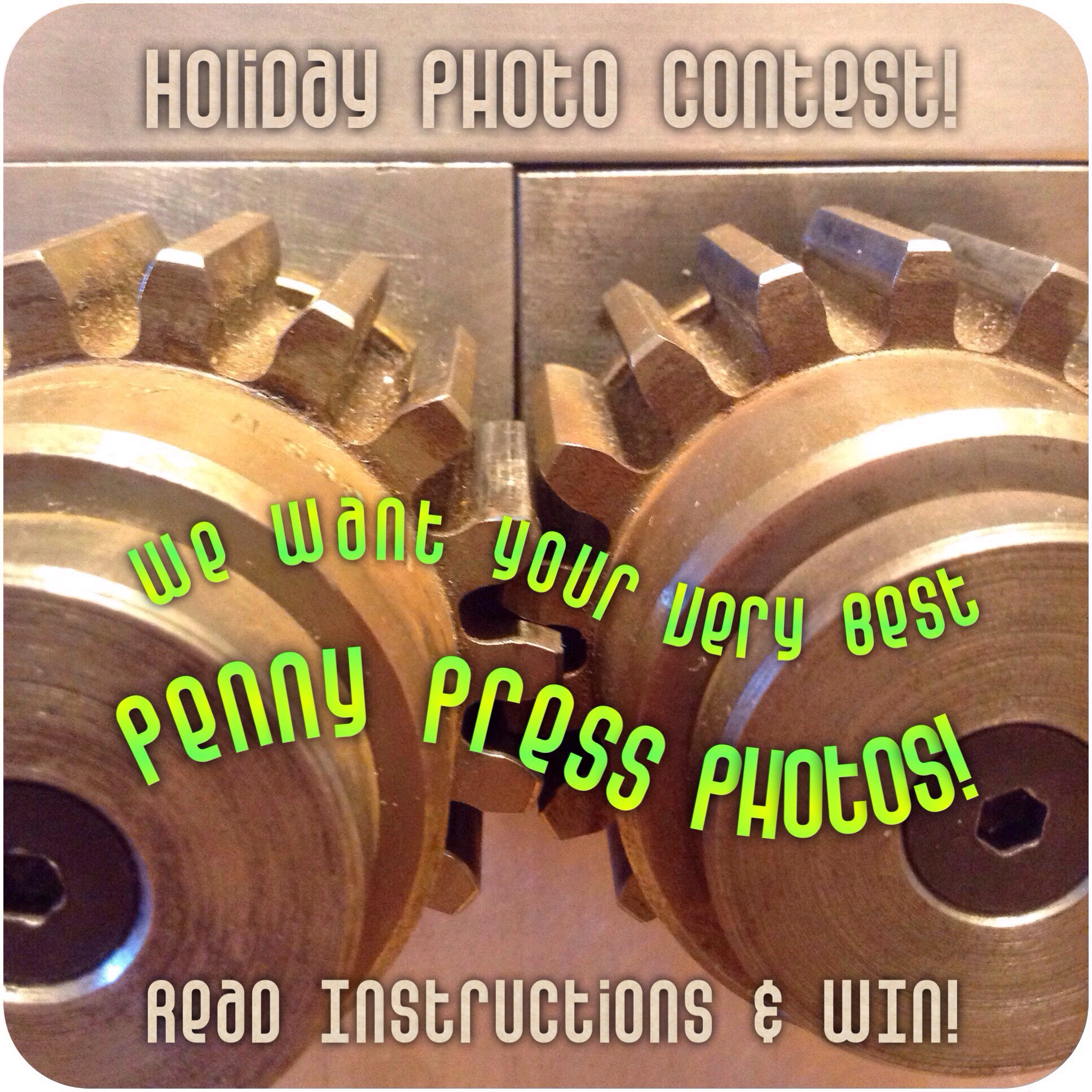 Contest Rules:
One Entry Per Person!
You must Owe the Rights to your submitted photo of your favorite Penny Smasher.
Photo must picture a Coin Press for Elongated Coins (also known as Penny Pincher, Penny Stretcher, Coin Crank etc.).
You must grant us permission to use your photo on our website and/or social network (photo credit will be given).
You do NOT have to be American to enter the contest – in fact we want to see Souvenir Machines from all over the world.
You MUST follow us on Instagram. If you wanted to you may also follow us on Facebook, Twitter, YouTube etc. but that's not required. And don't follow us home please!!
You must share the location (address) of the penny machine in your picture with us in English!
You are allowed to add up to 30 Instagram Tags to your photo to increase your chances to earn many "Likes". Posting tags on your competitor's photo will disqualify your contest entry.
How to enter:
Submit your photo via Direct Message (DM) on Instagram or email it to PhotoContest@ElongatedCoins.info (don't forget to tell us your Instagram handle).
Duration of contest:
We will start taking submissions on Saturday, November 22, 2014.
The contest will run until Christmas Day but we will stop taking submissions on Saint Nicholas' Day (Saturday, December 6).
We will announce the winners before Three Kings' Day (January 6).
How the winners will be picked:
Easy: The more likes your photo gets the higher you will climb in the order to pick first from the available prizes.
Photo credit for above images goes to:
Courtney Smith (future_spoon on Instagram)
LenaBena (lennire on Instagram)
Nicole S. (ohdaisies on Instagram)
One prize per submission!! Failure to claim and pick your prize within 72 hours will give the next runner-up a chance to pick.
Prices:
There will be several cool prices available – we will start posting pictures of the prices here so please check back periodically for more on that matter.
So, that covers it pretty much (hopefully) except that you may NOT take legal action against us in any possible or impossible way.
This contest is for entertainment only – no money to enter is required and no funds are available for lawyers & courts or what ever else. Prizes have no cash value.
Where to find us on Instagram: http://instagram.com/elongatedcoins
GOOD LUCK EVERYONE!