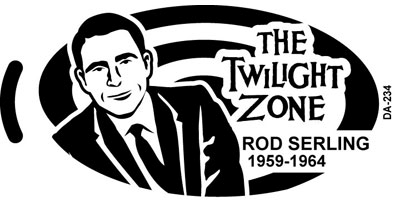 Adams#234
TITEL: The Twilight Zone Show ADA-237
ROLLER: Adams, Don
ENGRAVER: Kilcoyne, James
ISSUE: Stock Rolled 2010
DETAILS: DA-234
Art Work: Paul Conner


CENTS: 300
NICKELS: 10 (Sold Out)
DIMES: 10 (Sold Out)
QUARTERS: 0
HALVES: 0
DOLLARS: 0
SETS: 0
The Twilight Zone was an American television anthology series created by Rod Serling. Each episode (156 in the original series) is a mixture of self-contained fantasy, science fiction, suspense, or horror, often concluding with a macabre or unexpected twist. A popular and critical success, it introduced many Americans to serious science-fiction and abstract ideas through television and also through a wide variety of Twilight Zone literature.
The program followed in the tradition of earlier radio programs such as The Weird Circle and X Minus One and the radio work of Serling's hero, dramatist Norman Corwin.

Published on Apr 13, 2013


The Twilight Zone – Season 1, Episode 1 – "Where Is Everybody?"

uploaded by
Jack Easton
.
2 Oct. 1959
Mike Ferris finds himself alone in the small Oakwood town and without recollection about his name, where he is or who he is. Mike wanders through the town trying to find a living soul. The tension increases and Mike has a breakdown.