Adams#231
TITEL: Hopalong Cassidy Show ADA-234
ROLLER: Adams, Don
ENGRAVER: Kilcoyne, James
ISSUE: Stock
DETAILS: DA-231
Art Work: Paul Conner
Rolled: 2010



CENTS: 300
NICKELS: 10 (Sold Out)
DIMES: 10 (Sold Out)
QUARTERS: 0
HALVES: 0
DOLLARS: 0
SETS: 0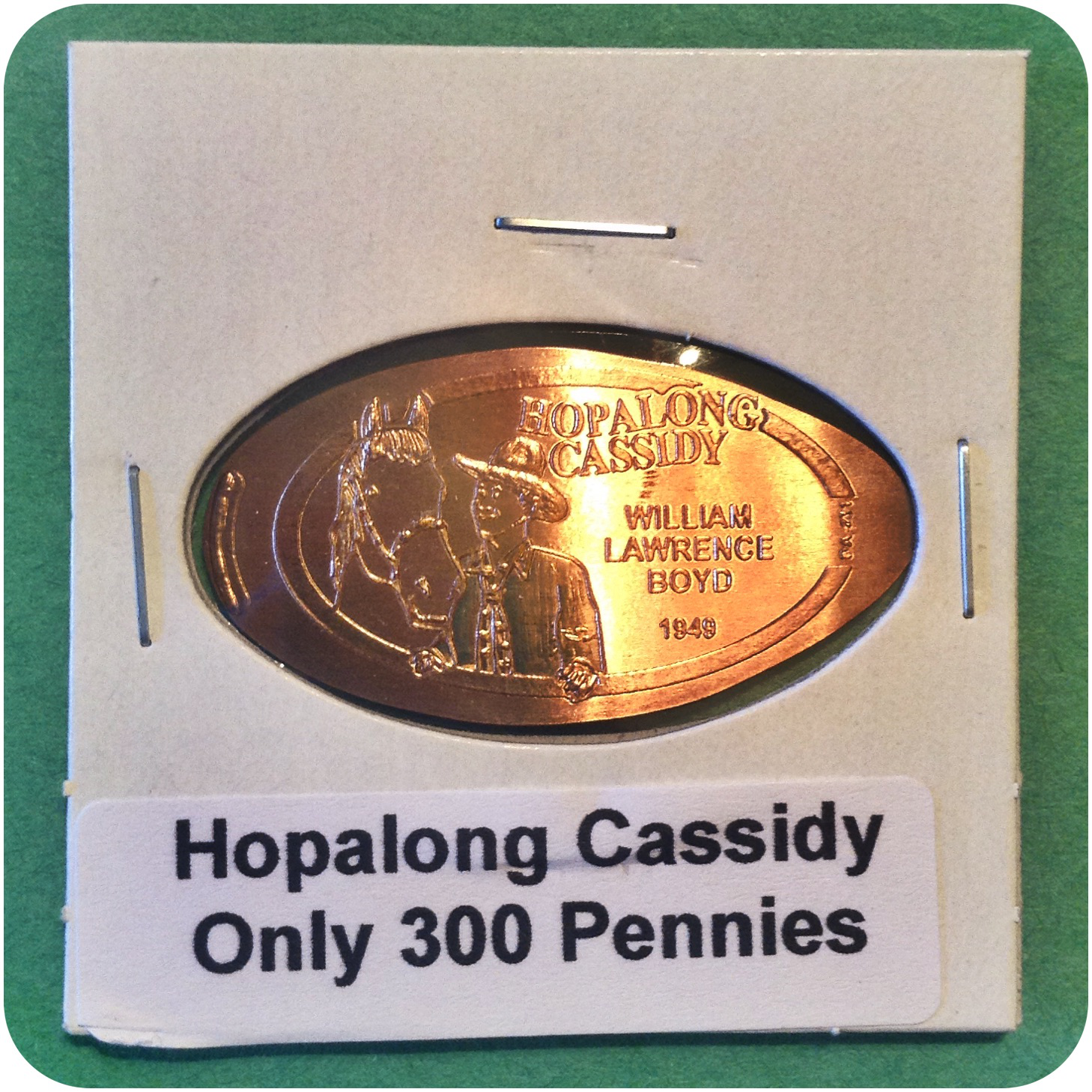 Hopalong Cassidy is a cowboy hero, created in 1904 by the author Clarence E. Mulford, who wrote a series of popular stories and twenty-eight novels. (At the time Mulford invented the character, the name of the historical American outlaw Butch Cassidy had been before readers of newspapers in recent years.)
In his early print appearances, the character appears as a rude, dangerous and rough-talking "galoot". Beginning in 1935, the character, played by William Boyd, was transformed into a clean-cut hero of a series of 66 immensely popular films, only a few of which relied on Mulford's works for more than the character. Mulford actually rewrote his earlier stories to fit the movie conception; these led in turn to a comic book series modeled after the films.
Uploaded on Feb 17, 2007
Hop-Along Cassidy – Trailer (1935)
uploaded by
Adlerangriffe
.
An evil ranch foreman tries to provoke a range war by playing two cattlemen against each other while helping a gang to rustle the cattle. Each cattleman blames the other for missing cattle. With the help of Bill Cassidy (Hop-along, because of an earlier bullet wound) and Johnny Nelson, the warring cattlemen join forces to do in the outlaws.