CENTS: 300
NICKELS: 10 (Sold Out)
DIMES: 10 (Sold Out)
QUARTERS: 0
HALVES: 0
DOLLARS: 0
SETS: 0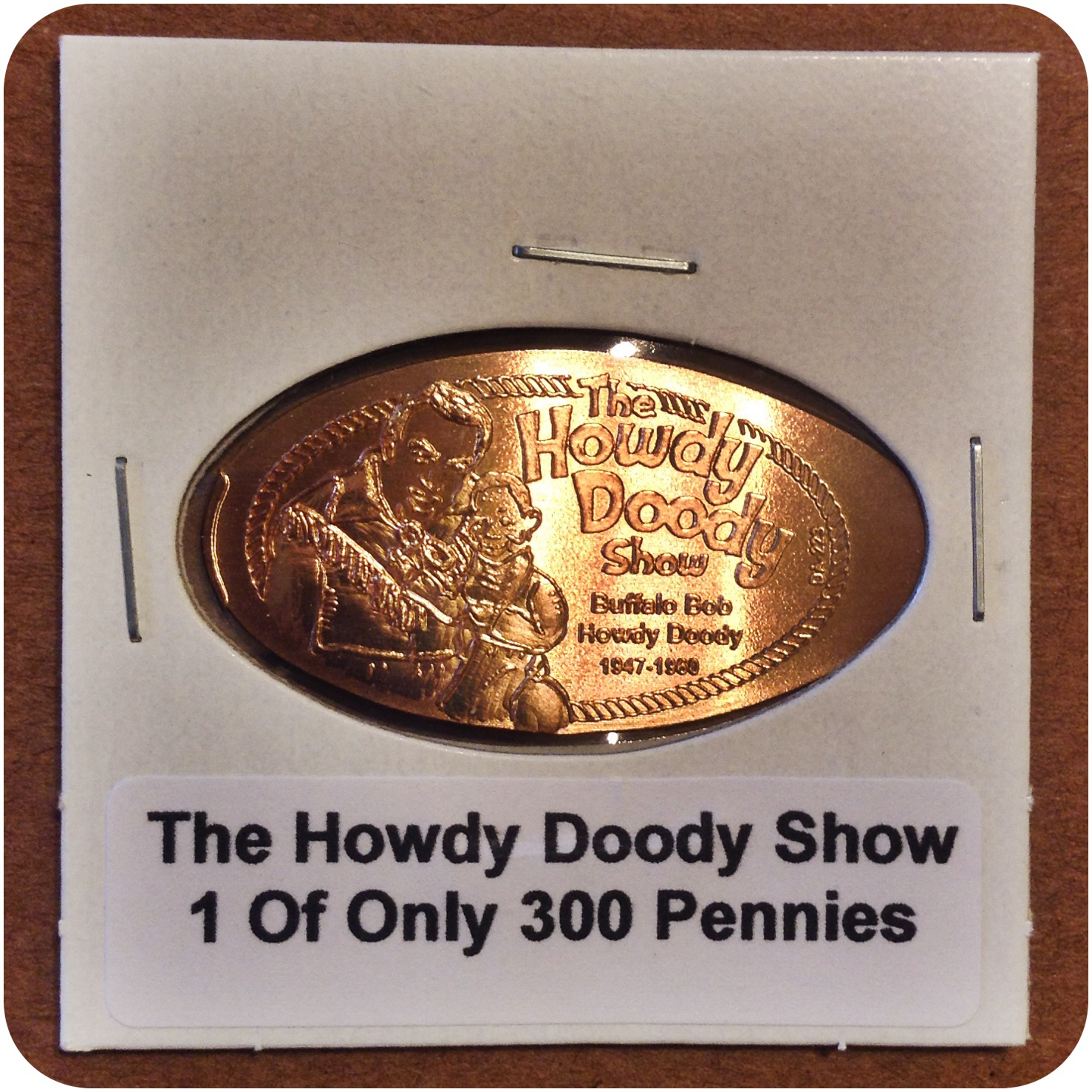 The Howdy Doody Show is a children's TV program that was created and produced by E. Roger Muir and broadcast on NBC in the United States from 1947 until 1960. It was a pioneer in children's television programming and set the pattern for many similar shows. It was also a pioneer in early color production as NBC (at the time owned by TV maker RCA) used the show in part to sell color television sets in the 1950s.
Howdy Doody himself is a freckle-faced boy marionette with 48 freckles, one for each state of the union (up until January 3, 1959), and was originally voiced by Buffalo Bob Smith. The Howdy Doody show's various marionettes were created and built by puppeteers Velma Wayne Dawson, Scott Brinker (the show's prop man) and Rufus Rose throughout the show's run.
Published on Apr 1, 2013
I don't know the exact date, but here's a delightful 1950 episode of "Howdy Doody". In this episode, Clarabelle finds out that another clown is coming to Doodyville, and is not amused! Includes one commercial for Ovaltine. They show an excerpt from a silent comedy film…what is the name of the film?